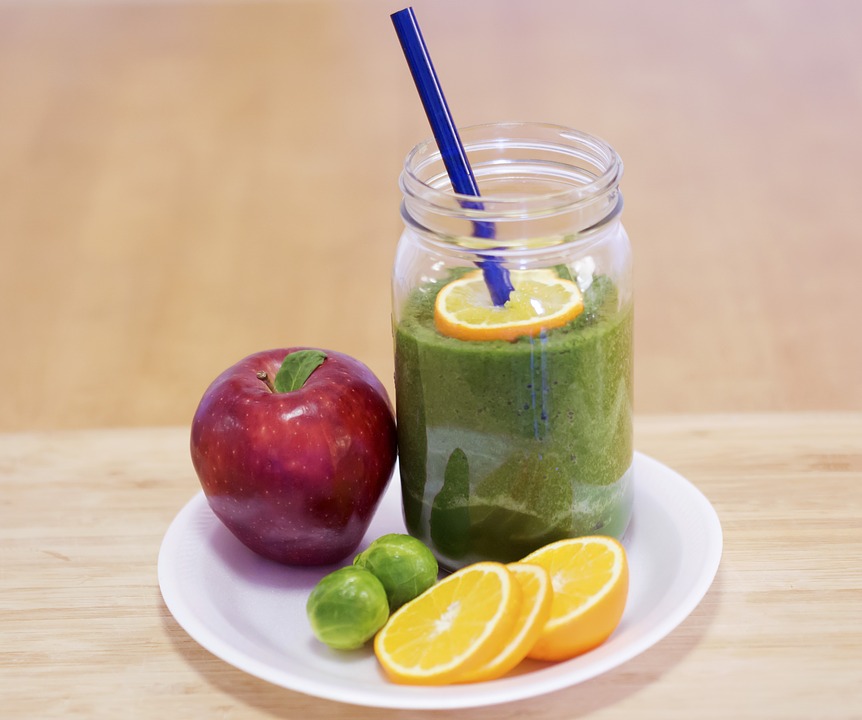 I believe all parents have gone through this – how to make your kids eat vegetables and fruits? You've tried to coax them, bribe them with candies, ask them to finish their veges before dessert of ice cream etc. etc. and it just don't really work.
Fruits and vegetables are about the most important fruits your little ones. Some rule of thumb is to give 2 cups of fruits and vegetables each to kids from 4 to 8 years old, 3 cups of fruits and vegetables each for kids from 8 to 14 years old and 4 cups of fruits and vegetables each for kids older than that. Boys will require more as well as more active kids.
The benefits of fruits and vegetables cannot be denied. They are nutrient dense food, meaning they contain the most nutrient per calorie consumed. The nutrients in them are important for lots of things from bone growth to brain development, it is the super food for your growing kids. But how to make your kids eat it is the big problem here….

How To Get Your Kid To Eat Vegetables And Fruits? – Using Smoothies!
Smoothies is one way for us to make our kids eat fruits and vegetables. Just think about it. Which one is more attractive to your kids – eating some vegetables leaves or drinking a colorful smoothie drink? You get it right. Smoothies are essentially a drink, and if you can make it delicious, kids will want it all the time.
With obesity among our kids on the rise, smoothies can also be a tool to keep them full longer because of the fiber. This will stop them from binge eating on chocolates, ice creams, pizza and other not-so-healthy foods. Not to mention, a breakfast smoothie is way better than any of our traditional breakfast options. It's a great way to jump start their day.
How To Make A Smoothie Then?
Wondering how to make a smoothie yourselves? Worry not. I've compiled a guide on how to make a smoothie for yourselves at home. Please click this link here to go to the post . One reason why homemade smoothie is way better than any juice or smoothies you buy from stores is you can ensure only the best ingredients are in your smoothie. You can pick the freshest fruits, organic, non-GMO to be used. It is a bit tiring of course, but trust me, the benefits are tremendous in the long run.
How To Make Healthy Smoothies For Kids – And How To Make Your Kids Actually Drink Them
Kids by default don't really like to eat "fresh" things like fruits and vegetables. So even though the smoothie can be enticing to drink, but if they see you make it, for sure they don't want to drink it. Fortunately it is not that difficult to coax them into it. Below are two tips to make your kids to drink your smoothie.

1 – Put The Ingredients They Like
Initially, you need to focus on what they like before bringing the big guns (leafy green vegetables – superb food that contain tremendous benefits. But a no-no to your kids). Once they have warmed up to the idea of drinking fruits in a smoothie, you can add in more nutritious ingredients (kale, spinach, etc.) But first, you have to make them smoothies with their favorite fruits so that they will be more inclined to drink it. Some common fruits that kids love are apples, berries, banana, and peaches.
You can put also some yogurt or milk in there. The creaminess of it will make your smoothie have the milkshake feeling, which is really great to win your kids over. Chocolates are also a good lure. You can put some cacao powder coupled with natural sweetener. Honey is great too! I can still remember as a kid I would love to get myself some honey. Peanut or almond butter will make your smoothie that nutty taste which is what a kid will love.

2 – Ask Their Help
Kids are energetic, and would love to help in the kitchen. Get them to involved from the start. Bring them to the stores and ask them what fruits they would like to put into the smoothie. They will then be very excited to drink it because they are the ones choosing the fruit. Then you can ask them to help out in the kitchen. Not all parents are comfortable with their little ones handling a knife, so find what works best for you. You can ask them to ready the mugs to be used, or prepare the ice cubes, or peel the banana. The important thing is to assign them a task, so that they feel they are part of the team. Never underestimate how much this means to a kid to feel important and be depended upon. Make the whole smoothie making activity an enjoyable activity. Sooner or later, your kids will be the one to ask you to make a smoothie =)
Some smoothie recipes for kids list fruit juice as ingredient. While this can be good as it will be very delicious and can tempt your kids drink your smoothie, I'm totally against it. Store bought fruit juice contain lots of sugar and have additives – two things you don't want your kids to consume. Try to put natural sweetener such as stevia or to give the taste some boost. It is can be more delicious and definitely more healthy. Please don't forget to put ice, or frozen fruit. These will make the smoothie frothy, and also cold. Everyone loves cold drinks right? Especially our kids.
3 Amazing Healthy Smoothie Recipes For Kids
Here are 3 amazing healthy smoothie recipes that your kids will surely love. I've broken them down into stages – first stage to get your kids to warm up to the idea of a fruit smoothie. Second stage is adding more fruits components. Third stage is finally putting our leafy vegetables and completing the smoothie. All recipes here are taken from allrecipes.co.uk. They have lots of delicious smoothie recipes, as well as other dishes for you to try. (They also have the American version of their site – allrecipes.com. I just stumbled upon the UK version while finding a great smoothie recipe on google).
First Stage – Beginner
What do you get when you combine banana and a chocolate milkshake? A happy and eager kid! This smoothie is the first recipe that you can give your kids to try. A very simple banana and chocolate smoothie to let your little ones warm up to the idea of drinking fruits. Here is the ingredients. Put them all into a blender and blend.
Ingredients:
2 bananas
225ml (8 fl oz) semi-skimmed milk
4 tablespoons water
2 tablespoons brown sugar – I highly recommend to change to stevia instead or eliminate altogether
8 ice cubes
Put all ingredients into a blender and blend. Put some ice if needed to make the smoothie cold.
Second Stage – Let's Increase The Fruits!
I love this recipe. It has two layers – bottom layer is the mango + banana + yogurt layer that is yellow in color. Top layer is purple and has berries + banana + yogurt. It is a very interesting and delicious smoothies. I'm sure your kids would love this. (I can't put the photos here to avoid any rights issues with allrecipes. Please click the link here to see the photo at their website.
Ingredients:
4 or 5 frozen mango cubes
1 banana
3 tablespoons yoghurt, divided
1 tablespoon water, or to taste
4 or 5 raspberrries
4 or 5 blueberries
2 or 3 strawberries
a few ice cubes (optional)
Instructions:
1) Mix mango and half of banana and 2 tablespoon of yogurt. Blend and pour it into the bottom half of a tall glass. Ice cubes and water is added as you see fit.
2) Mix the remaining ingredients (half banana, berries, 1 tablespoon of yogurt), blend and pour it carefully on top of the bottom layer.
Last Stage – A Full Blown Fruit And Vegetable Smoothie!
It's time to bring the leafy green vegetables. Assuming your kids have warmed up to the idea, for sure they don't really mind having a little green on their favorite drink right?
Ingredients:
1 banana
150g (5 oz) grapes
1 (200g) tub vanilla yoghurt
1/2 apple
50g (2 oz) fresh spinach leaves
Put all ingredients into a blender and blend. Put some ice if needed to make the smoothie cold.
Hope you guys gain some insight or two on how to make a healthy smoothies for your kids. Smoothie is a fantastic way to directly increase your kids consumption of fruits and vegetables. Last but not least, ensure you have the best blender for your smoothies. Low grade blender will never give you the silky smooth smoothie that your kids love. A cheap blender will not be able to totally pulverize all the ingredients, especially leafy vegetables.
Invest in high performance blenders like the Vitamix 5200, Blendtec Designer 625, Breville Boss or Oster Pro 1200. These blenders are some of the highly rated blender out there that will guarantee to give you the best smoothie for you and your kids. Not only that, these blenders comes with long duration of warranty. You can make delicious and healthy smoothies for your kids everyday
Hope you love this post. Feel free to put your comments down below in the comments section. Till next time. Cheers!