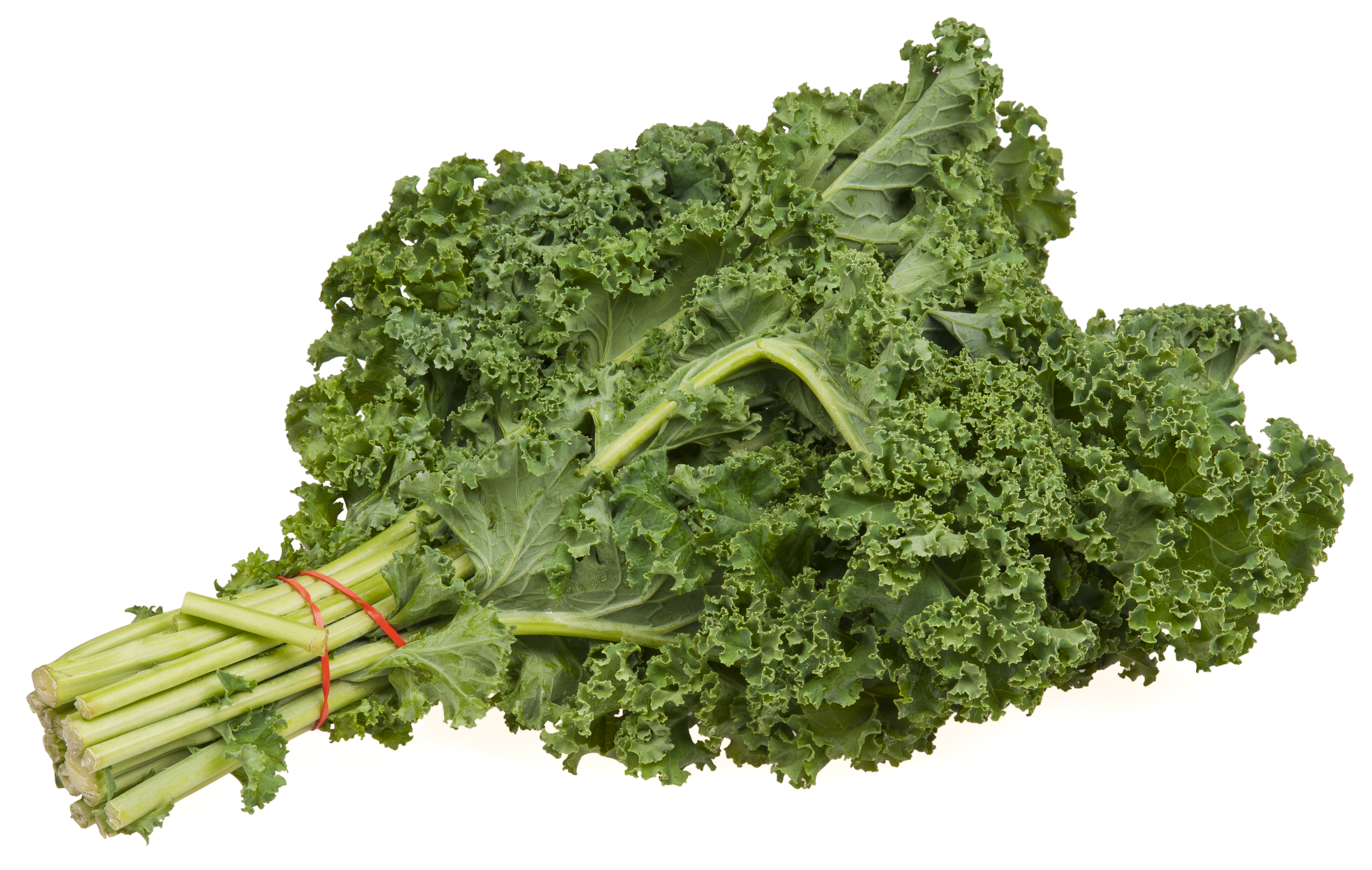 Kale is one of my favorite vegetables  due to its high nutrient contents. Coupled with a very low calorie, it is a very nutrient dense food that we can eat. But then what nutrient kale has and what health benefits can we expect by eating it? I'll list down some of the health benefits from this wonder vegetable and as a bonus, a few smoothie recipes using kale as the main ingredient.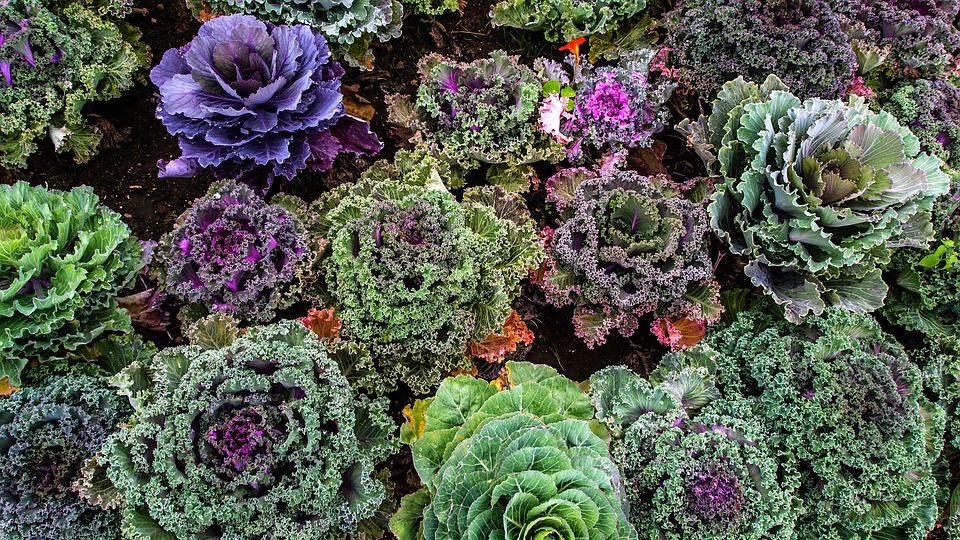 How Much Nutrient Does Kale Has?
Well, a lot. And I am not exaggerating at all. To prove my point, below is the list of nutrients that Kale has (in 1 cup or 130 g):
1- Vitamin K – 1062 mcg or 1180% of RDA
2- Vitamin A – 885 mcg or 98% of RDA
3- Vitamin C – 53 mg or 71% of RDA
4- Manganese – 0.54 mg or 27% of RDA
5- Copper – 0.20 mg or 22% of RDA
6- Vitamin B6 – 0.18 mg or 11% of RDA
7- Fiber – 2.60 g or 10% of RDA
Calories – 36 kcal
*RDA = Recommended Dietary Allowances
There are dozens of nutrients in kale but I only listed the 7 most abundant nutrient in the list above. The nutrients above are listed according to their percentage of Recommended Dietary Allowances (RDA) taken from here .
Phytonutrients To Prevent Cancer And Brain Decline
Kale, like any other leafy greens contains lots of phytonutrients. This is not surprising because many of these phytonutrients are related to Vitamin A, which is also abundant in kale. Carotenoids and flavonoids are two of the main substances that are abundant in kale. They have been shown to have anti-oxidant, anti-inflammatory and anti-cancer properties.
Eating a normal western diet without sufficient nutrients from vegetables and fruits will lead us to have oxidative stress and chronic inflammation. These two conditions are the result of eating a diet without sufficient anti-oxidant and anti-inflammatory which are abundant in leafy green vegetables (such as kale and spinach). The two conditions are also heavily linked to risks to develop cancer.
Another important benefit of phytonutrients is to increase brain health. Phytonutrients with its anti-oxidant properties can protect our brain cells from oxidation damage to prevent brain decline. And don't think that brain decline is associated with old age only. The truth is as soon as we hit puberty, our brain is steadily losing its vigor and declining! The feeling that we are wiser as we become adult are just because of more knowledge and experience gained. Our actual brain power in terms of learning ability, focusing ability and others are slowly decreasing. Now that's a very good reason to start eating our leafy green vegetables right =)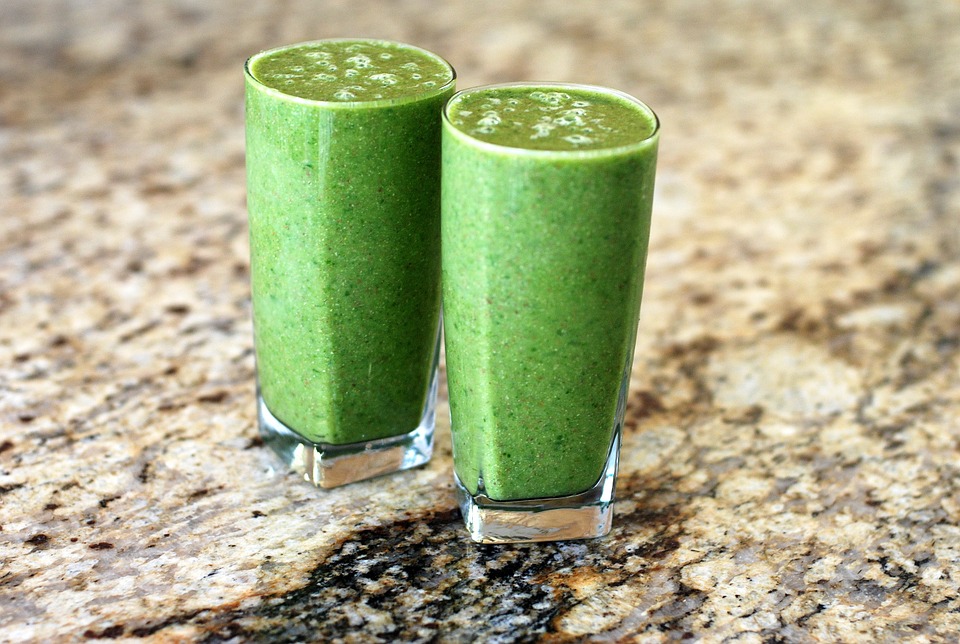 A Huge Amount Of Vitamin K
Kale has the most amount of Vitamin K in the leafy green vegetables at 1062 mcg or 1180% of RDA. It is even higher than spinach (888 mcg or 987% of RDA). Only herbs such as thyme and parsley has more Vitamin K per gram than kale.
What's so special about Vitamin K? Taking its name from Koagulationsvitamin from a German Medicine Journal, Vitamin K is responsible to help blood clot such as during a bleeding.
Apart from that, Vitamin K also helps with increasing bone health by preventing bones from breaking down. This is very important to prevent osteoporosis – a symptom of bone strength decreasing that is common with older people and menopause women. That's what made Vitamin K an important vitamin for the elderly and growing children alike.
Vitamin A For Eye Health And Cell Growth
Kale contains a huge amount of Vitamin A, about 885 mcg or 98% of RDA per 1 cup. You might have heard that Vitamin A is important for a good eye health. Well, that is very true. Vitamin A compounds play a huge role and are present in our retina.
Not only that, Vitamin A is important in synthesizing the immune system antibodies. It is also needed for normal cell growth and development. Blood cell production in bone marrow also require Vitamin A for its processes.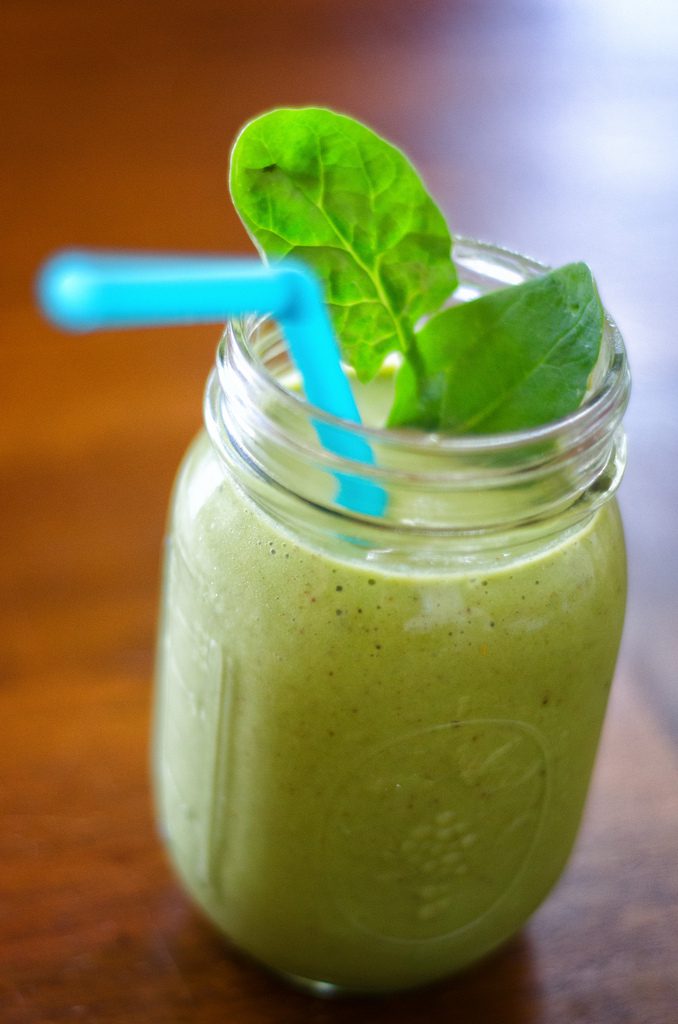 Healthy Kale Smoothie Recipes
Now let's move on to some of the healthy kale smoothies that we can do.
1- Kale Banana Smoothie Recipe
Source: Allrecipes.com
A quick kale and banana smoothie for those in hurry. Perfect as breakfast for those busy mornings.
Ingredients:
1 banana
2 cups kale
1/2 cup soy milk
1 tablespoon flax or chia seeds
1 teaspoon maple syrup or honey or stevia
1 cup ice
1 cup water
Instruction:
Put all the ingredients into a blender and blend until smooth.
2- Spinach Kale Smoothie Recipe
Source: Blendtec.com
Combination of spinach, kale, carrot, orange and apple will give you a huge boost in Vitamin A, K and C. Not to mention the whole range of cancer fighting anti-oxidants and anti-inflammatory substances in them. Addition of ginger will provide the sharp flavor that I (and many others) absolutely love!
Ingredients:
10 oz water
1 orange
1/2 lemon
1 carrot
1 apple
1 cup kale
1 cup spinach
2 tablespoon ginger
1 cup ice
Instruction:
Put all into a blender and blend till smooth.
3- Kale Pear Smoothie Recipe
Source: Vitamix.com
A combination of kale with pear, grapes and banana is very nice indeed.
Ingredients:
1/2 cup water
1 cup green grapes
1 half orange
1/2 pear
1 banana
1 cup kale
2 cups ice
Instruction:
Put all the ingredients into a blender and blend until smooth.
Do You Have The Right Blender?
Leafy green vegetables are notorious for being hard to blend. A normal blender will just cut kale into tiny pieces and trust me, you won't want to drink those smoothies. A high performance blender with a powerful motor (more than 1000 watt) is important for a smooth delectable smoothie. Check out these recommend blenders that will give you that high performance blending power that you need.
1- Vitamix Professional Series 750 – New cutting edge blender from the Vitamix brand.
2- Nutribullet Rx – A high performance personal blender
3- Blendtec Designer 625 – A close rival to the Vitamix
4- Breville Boss – An alternative to the Vitamix and Blendtec
Conclusion
It is widely regarded that kale is the king of vegetables due to its high nutrients. Looking at the impressive nutrient list, I do tend to agree. But I believe we must not be too confined with just one vegetable. Although it has huge amount of nutrients, kale does not have a few select vitamins and minerals.
What I would advocate is to eat the whole range of vegetables that we have here. Kale, spinach, bok choy, lettuce – all of them provides different amount of vitamins and minerals that would not be accessible if we are restricting to just one vegetable only. Besides just eating one type of food will be quite boring right =)
Stay healthy,
Isaac