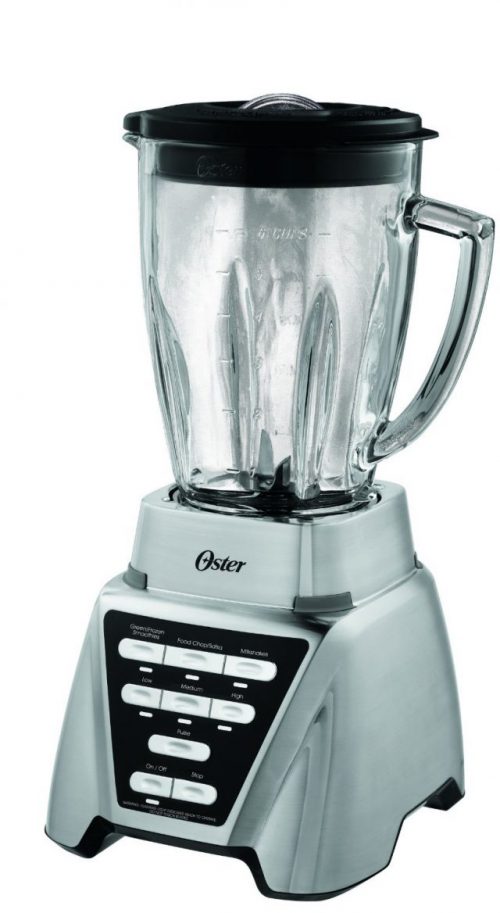 Today I'm going to review Oster Pro 1200 blender. The Oster brand has been around for a few decades and no wonder their products are always best sellers in Amazon. Besides making quality product, they also sell it cheaply perfect for those just want to try to make their own smoothie.
The Oster Pro 1200 Blender sells at a really great price on Amazon and for such a quality product, you definitely won't regret it.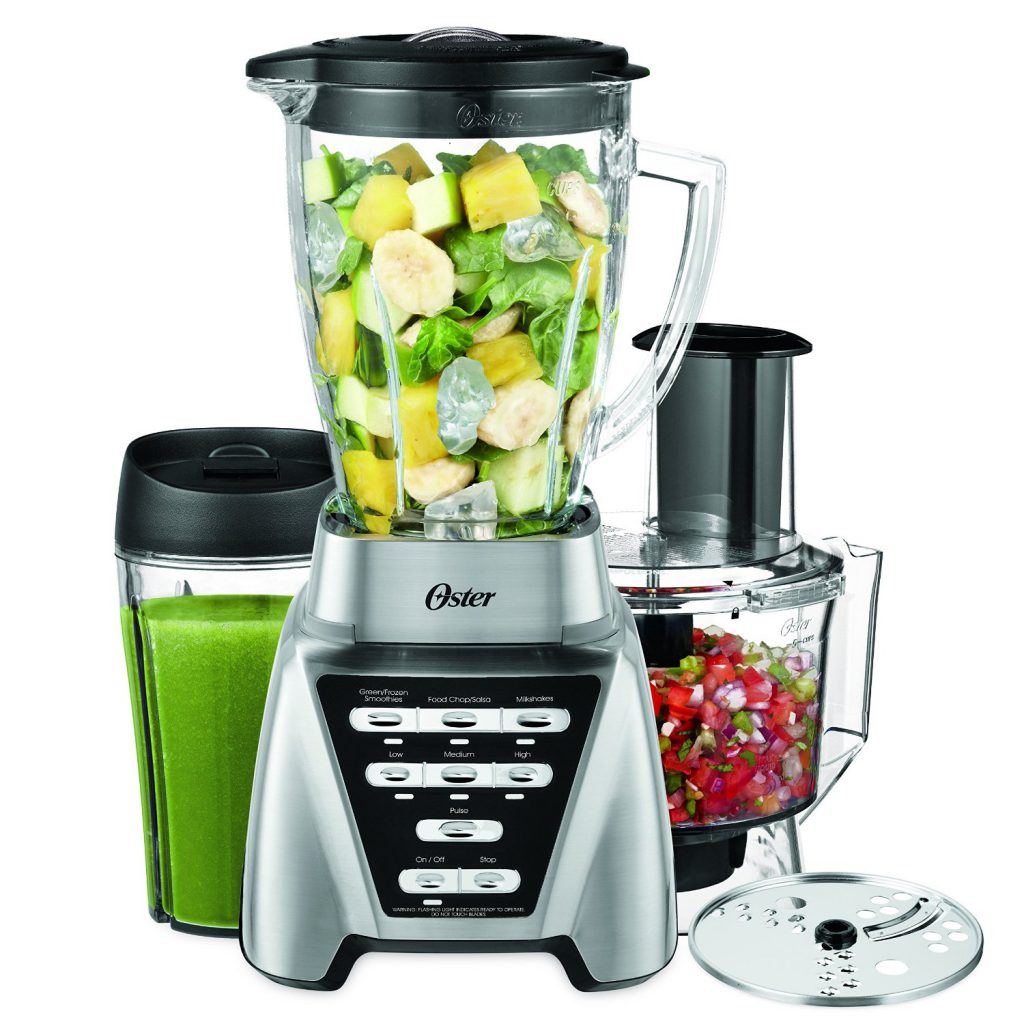 Oster Pro 1200 Blender Specification
Motor: 1200 Watt
Pitcher: 48 oz Glass pitcher and one personal cup (24 oz capacity)
Dimension: 11.2 x 14.5 x 16.5 inches
Weight: 13.4 pounds
Settings: 3 Speed settings (Low, Medium, High) + Pulse. 3 Pre-programmed settings (Smoothie, Salsa/Food chop, Milk Shake)
Food Processor: Comes as optional
Special Features: Wide base, Dual Direction Blade Technology, Extra Wide 3.5 inches blade
Warranty: 10-year All Metal Drive Warranty. 3-Year Warranty for other parts
A High Performance Blender
Oster Pro 1200 is a versatile blender package. It comes with a glass pitcher, a personal cup and also a food processor (you can also buy the blender without this). The 1200 watt motor is guaranteed to pulverize everything you put in there. Be it ice, green leafy vegetables, seeds, nuts etc.
The high powered motor will reduce all of the ingredients to smooth textured fluid, perfect for your morning smoothie.
Oster also has developed a dual direction blade technology to be used in this blender. This technology will automatically change the direction the blade rotate for a few times at the start of the blending (only for the pre-programmed settings).
This will undoubtedly help with crushing the hard materials at the initial blending stage. The blender also comes with a 3.5 inches wide blade with a wide base. The blade is 50% larger than other blenders (of the same price). What this do is it will help more ingredients to be flow and be in contact with the blade ensuring to give you the best smoothie every time.
This is a video demonstrating on how to make a smoothie using Oster Pro 1200. Credit to helpfulnatural.
Versatile And Durable
This blender is also very versatile. It comes with a personal cup and also food processor. The personal cup is perfect for those who don't have enough time to clean their blender. Just put your ingredients into the cup, attach to the blender, blend, take out the cup, put in the cup cover and you are ready to go. No need to clean the blender afterwards.

Oster Pro 1200 can be easily converted into a personal blender by attaching the personal cup. Perfect for those morning rush hours when you just want to make your morning smoothie and sip it on the way to work!
The food processor is designed to help with chopping and slicing vegetables and fruits for salsa, salad etc. If you are living alone and not really into cooking, I would suggest you to not buy this (it comes as an option. you can buy the blender + personal cup only for $20 lesser).
But if you are the type to regularly throw a party or dinner, then this will surely come in handy. It will make preparing vegetables in large quantities a breeze! Just plug the food processor attachment to the blender and you are ready to go.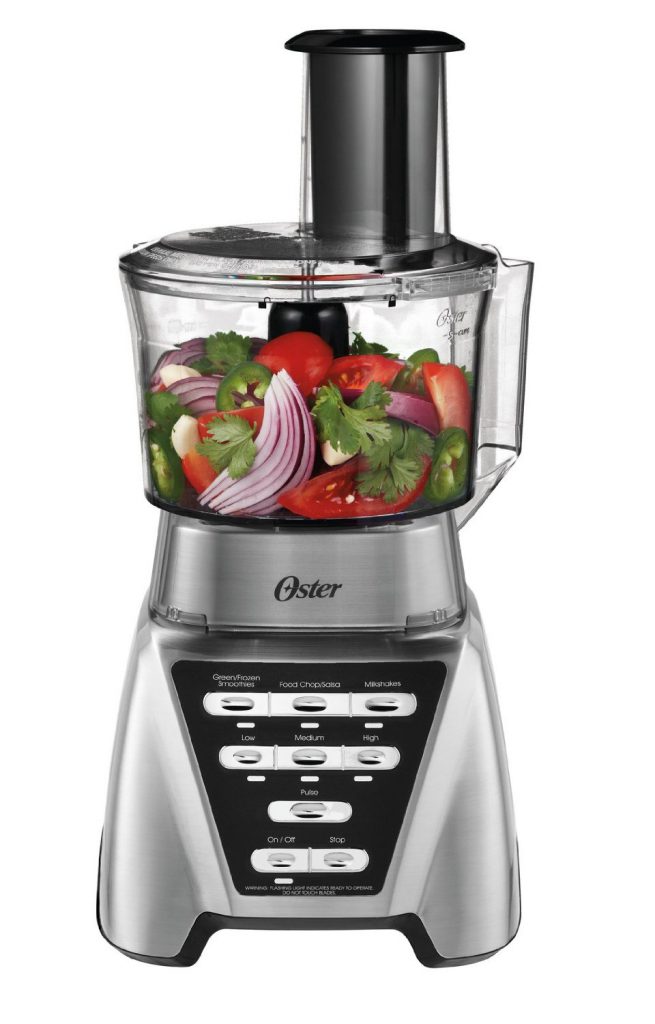 The third mode of this multi-function blender is food processor mode. Attach the food processor cup and dice your salsa and salad away!
Oster Pro 1200 also comes with 10-year warranty for its All Metal Drive, and 3-year warranty for other parts. This long warranty period just shows how they stand by their product. Not many blender makers can give such extended warranty and 10 years is really a long time.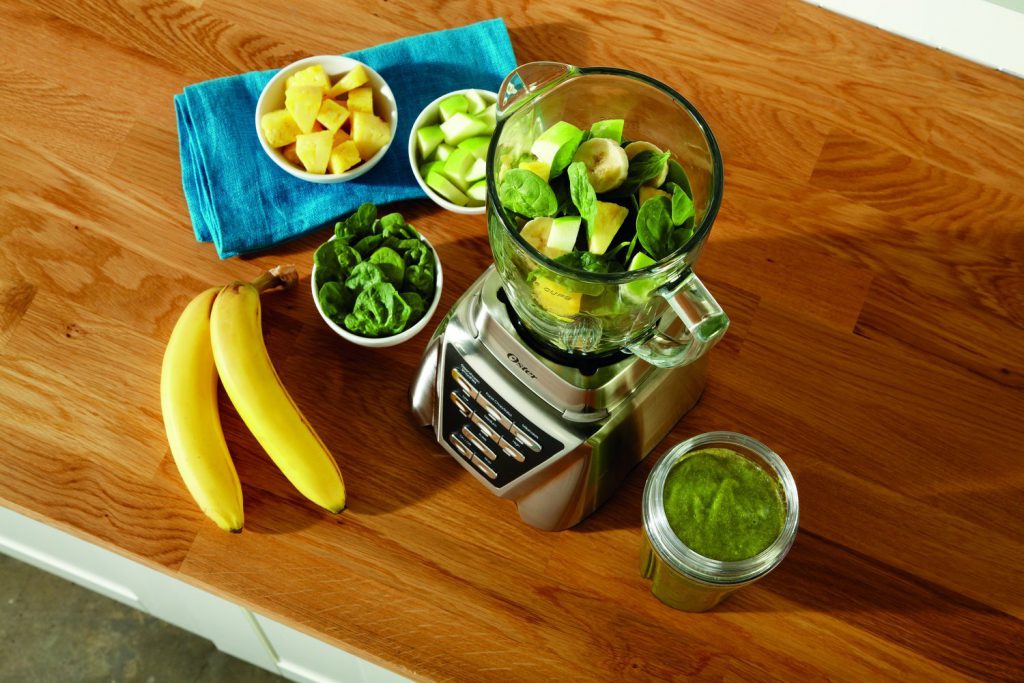 The Verdict
If you are looking for a high performance blender that is also cheap, you are currently looking at it. Oster Pro 1200 is one of the best bang for your buck. Milk shake, smoothie, even peanut butter can be prepared flawlessly using this blender.
There is a personal cup for you who are always in the rush. The addition of food processor just makes it more versatile. Lastly, rest assured that you are well covered by Oster's 10-year warranty (for its metal drive) and 3-year warranty (for other parts).
***************************
Looking for the best deal for Oster Pro 1200? Check out the best prices on Amazon.com