For sure some of you are wondering what is the best blender for smoothies right? This is actually a tough comparison to make, due to the influx of different models in the market right now.
The competition is fiercer than ever and over the years we are seeing more and more different models enter the market. My opinion of the best blender for smoothies will lie on these 4 main criteria:
1 – Quality of smoothie made: the blender must be able to churn out silky smooth smoothies. For this, a high powered motor is required. Not only that, the design of the overall blender (blade and pitcher) also can contribute to the quality of the smoothie.
2 – Durability: Making a smoothie is not a joke. Ice, vegetables and some fruits (date, avocado) will take some time to really blend. Thus, the blender need to be a powerhouse, and able to blend for 1-2 minutes continuously without frying the motor.
3 – Price: Easiest criteria. As long as it don't break your bank, it's good to go.
4 – Ease Of Use: Overall usage experience of the blender. How easy it is to use, what functions it has, is it easy to be cleaned or not?
With that being said, let's head over to the verdict.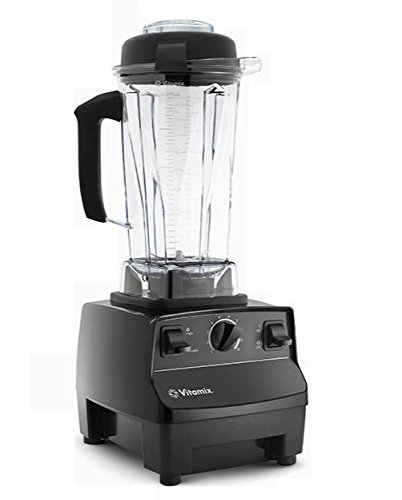 In coming to this conclusion, I've reviewed some of the most popular blenders right now. Upon detail comparison, I've decided that the Vitamix 5200 Series is the best blender for smoothies.
Silky Smooth Smoothie
It is indisputable that Vitamix made some of the best blenders around. The company have been around since 1937 and began selling blenders since then. That's quite a long time for a company to innovate its products.
This blender has a 2 horsepower motor or equivalent to 1400 watt. Coupled with its 4 stainless steel blades that are arranged for the most optimum blending action, this blender will be able to crush everything you put it in.
Ice, orange pulps, avocados seeds, all will be grinded into fine particles, making you a delicious smoothie. The smaller the ingredients has been cut, the easier for our body to absorb all the nutrients. The blender is so powerful, it can even make peanut butter on its own!
Durability
There's no secret that Vitamix blenders are built to last. It's motor is own of the best in the market. The base has been engineered so that constant airflow is present to cool the motor and electronics inside it. This makes it perfect to be run on a long period.
Blending your smoothie 2 times daily, day after day will not be a problem at all. Not only that, when you buy the Vitamix 5200, you get a 7-year full warranty including parts, performance, labor and shipping. Now  isn't that a sign of confidence from the company on its product?
Pack of Features
This blender has many functions. There is a variable speed control (10-speeds in total) which allows you to decide on the correct speed for your recipe.
Usually for smoothies, we would require the highest speed in order to pulverize all the ice and fruits. There is also an automatic off function to prevent the blender from overheating.
There is a tamper that go with the blender and is used for the hardest ingredients (think peanut butter, ice cream, etc.)
Cleaning the machine is also a breeze. Vitamix recommends users to just blend some water (half of the pitcher capacity) and some dish washing detergent.
Blend this soap mixture at high setting speed for 30 to 60 seconds and just rinse. This will take off all the leftovers of your smoothie from the pitcher.
It's Expensive But Worth It
The Vitamix 5200 is usually on sale at Amazon.com  (depending on season. Check the listing on Amazon for the current price). With that price, it is easily one of the most expensive blender in the market. But again, please consider the exquisite performance and durability of this machine.
That's the price to pay to get a very good blender that can give you that silky smooth smoothie. Besides, the 7-year full warranty will give you peace of mind.
You can be at ease knowing your blender won't break after you make a smoothie day after day. A cheap $50 blender never be able to give you that kind of durability.
Conclusion
Vitamix 5200 Series Blender is my blender of choice for making smoothie. With it's one-of-a-kind blending quality and durability, it is no wonder why so many people is recommending it. On Amazon.com, this blender receives rave reviews.
–> Click Here To Buy Vitamix 5200 Series Blender <–